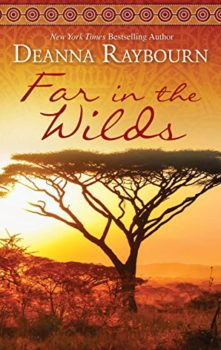 1920s Adventures
June 12, 2017

Far in the Wilds
New York Times bestselling author Deanna Raybourn takes readers into Africa during the height of British colonialism, to meet a man as wild as the land he loves in this prequel novella…
Kenya, 1918
Ryder White is Canadian by birth but African by choice. He is more at home in the wilds of the savannah, shooting and sleeping his way across the continent, than amongst the hedonistic colonists of Kenyan society.
In a landscape where one false move can cost a man his life, Ryder's skill as a guide is unparalleled, but only the rich or royal can afford his services. When a European prince hires Ryder to help him hunt an elusive leopard Ryder thinks it's just another well-paying job with yet another spoiled voyeur. But this perilous journey is full of dangers that may change Ryder forever….
Ryder returns in A Spear of Summer Grass by Deanna Raybourn, where he encounters a woman from a very different world, to explore beauty and darkness and what is truly worth fighting for.
Originally published April 2013 in eBook.