We've got some things to share, y'all!
First, here's a giveaway courtesy of Berkley Publishing–all fantastic historical novels, and I'm so happy that A SINISTER REVENGE is part of the round-up. Enter by March 27 to win. Good luck!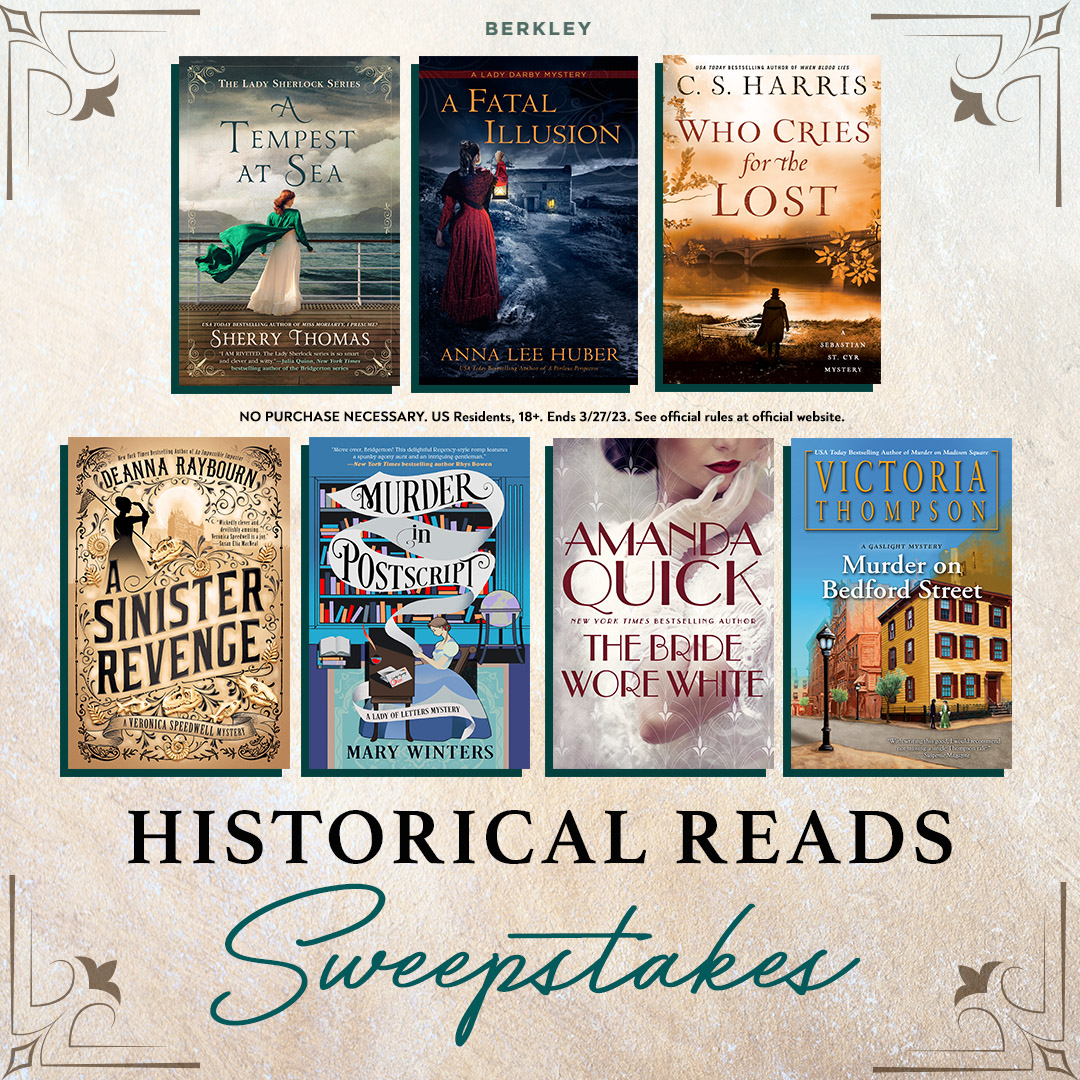 Next, if you're a UK reader, say hello to the paperback edition of KILLERS OF A CERTAIN AGE! This edition dropped last week, and I'm delighted it's getting so much buzz across the pond.
If you missed my chat last week with Barbara Peters at The Poisoned Pen, you can watch it anytime on YouTube or listen to the podcast here.
Want a signed copy of A SINISTER REVENGE? There is ONE bookstore in the country that can hook you up! Check out The Fountain Bookstore in Richmond. They'll ship and they still have 21 copies in stock.
Mark your calendars! I've been invited to chat as part of a Book and Author Society event on Monday, March 20, and it's a virtual event, open to all. Details here!
If you're in the Charlottesville area, on Saturday, March 25, I'll be popping up at the Virginia Festival of the Book on a panel with E.A. Aymar and Gabino Iglesias where we will be chatting all things thriller. Details here!
Finally, the Broward Public Library Foundation is doing its annual fundraiser, and I've been invited to appear at the Night of Literary Feasts on April 1 as well as a panel discussion the previous evening. All the info is here. Grab your tickets now!