Today I'm delighted to welcome the always delightful Tracy Grant to celebrate the release of her newest, LONDON GAMBIT.
Sometimes my characters surprise me.  Take Harry and Cordelia Davenport. I added them four books back because i realized I needed a soldier character in Imperial Scandal, which focused on the battle of Waterloo. And with the tangled marriage and competing loyalties of my central characters, Malcolm and Suzanne Rannoch, it seemed thematically appropriate for Harry to have an estranged wife. I knew Harry and Cordelia would become friends of the Rannochs and appear in subsequent books in the series, but I didn't quite realize that they would become the Rannochs' best friends and major ongoing characters who are an integral part of each investigation. Looking back, it's hard to imagine the series, or Malcolm's and Suzanne's lives, without Harry and Cordelia.
Then there are Malcolm's Oxford friends, David and Simon, who are closer than many married couples in the series, but have to maintain the pretense that they are friends who share lodgings. I had long thought David and Simon would  make wonderful parents, but I couldn't see a way to make it happen. And then the end of my previous book, The Mayfair Affair, left David's nephews and niece orphaned. And suddenly it was obvious to me who would raise the children. I hadn't thought about how David and Simon would actually interact with children, but when I started writing actual scenes, it was very clear, including the fact that Simon is the only one (including the nanny) who can get two-year-old Jamie to sleep.
Laura Dudley, governess to the Rannoch children, was originally intended as the romantic partner of one ongoing series character, but several books ago it occurred to me that she was a much better partner for another ongoing character. I wasn't able to begin their story until The Mayfair Affair, and I was so excited to finally do so.
One of my writer friends says that characters can't really walk away with a story, because the author is creating the characters and can always change them. And I agree with that. Except that in an ongoing series it becomes a bit more complicated. Certain things about characters are established in prior books.  We already know Harry fell in love with Cordelia across the ballroom at Devonshire House, that Malcolm had a very limited romantic history before he met Suzanne, that Cordy had an early interest in intellectual pursuits that warred somewhat with her interest in society, that David felt the burden of being the heir to an earldom from the moment his father inherited the title, that Simon can't stand the thought of compromising for appearances, that Laura had affair during her marriage, that Suzanne didn't believe in fidelity until she met Malcolm.
Some long planned twists in the overarching plot of the series make perfect sense when I finally get to the point where I can write them, such as Laura's love affair with spymatster Raoul O'Roarke. But others, that made theoretical sense in the planning stage, don't make sense for the characters on paper when I actually get to writing that point in the series. The denouement of my new release, London Gambit, is a major game changer in the series which shifts the board the game of the series is played on and affects just about every major character. I've had this plot twist in mind for some time and I was excited to write it (though I still dithered about it and worried I was being mean to my characters, which probably means I was doing just what was good for the series). But while most of this plot twist played out as I had long anticipated, David's and Simon's reactions didn't quite match what I had envisioned, particularly now that they were raising the children together. So I had to go back and rethink, in the light of who my characters had always been and particularly in light of who they now were. They surprised me. Which, as a writer, I find a pure delight. I love that my characters are like old friends, and I also love that they can still surprise me.
For more info about Tracy and her books, please visit her site.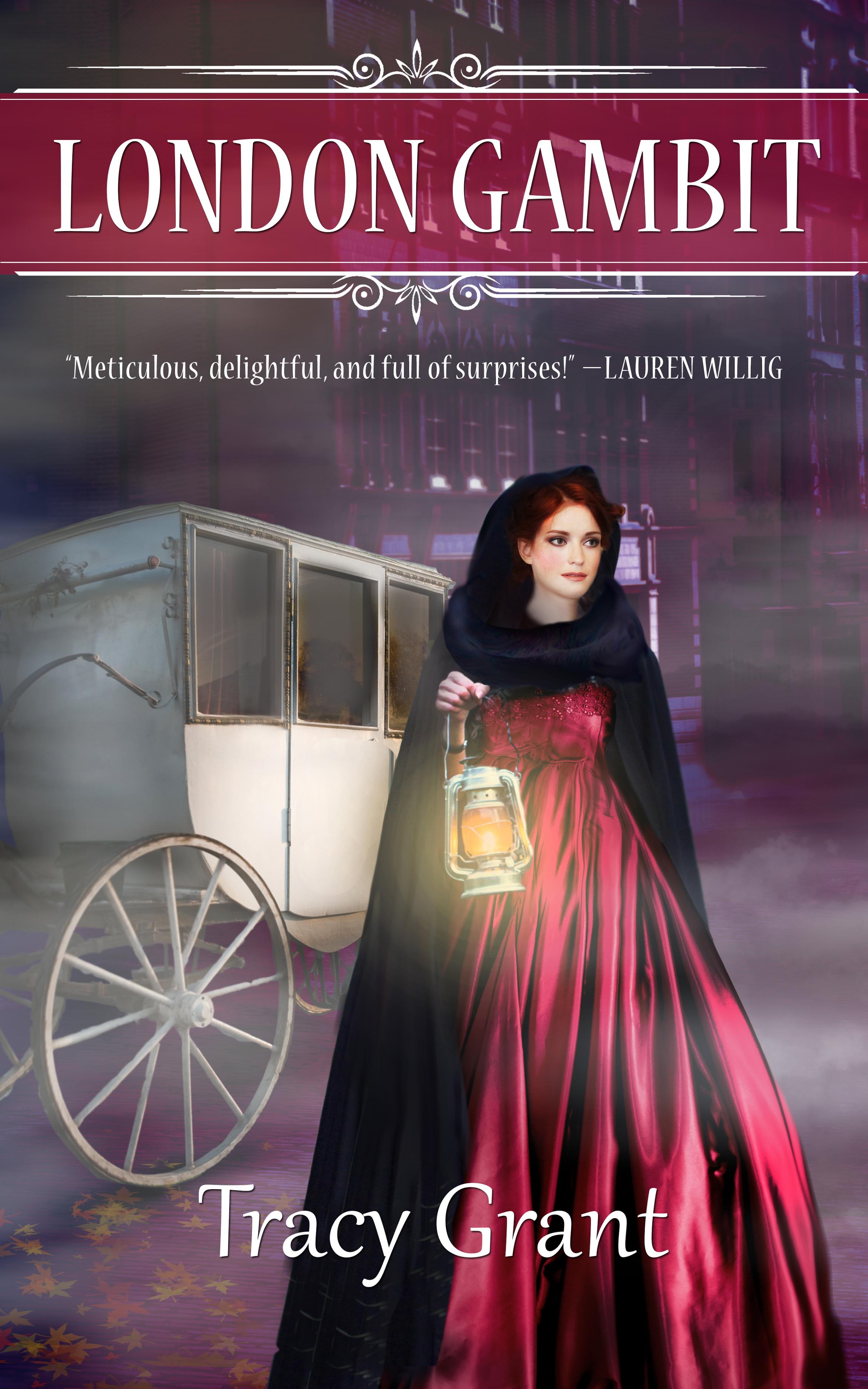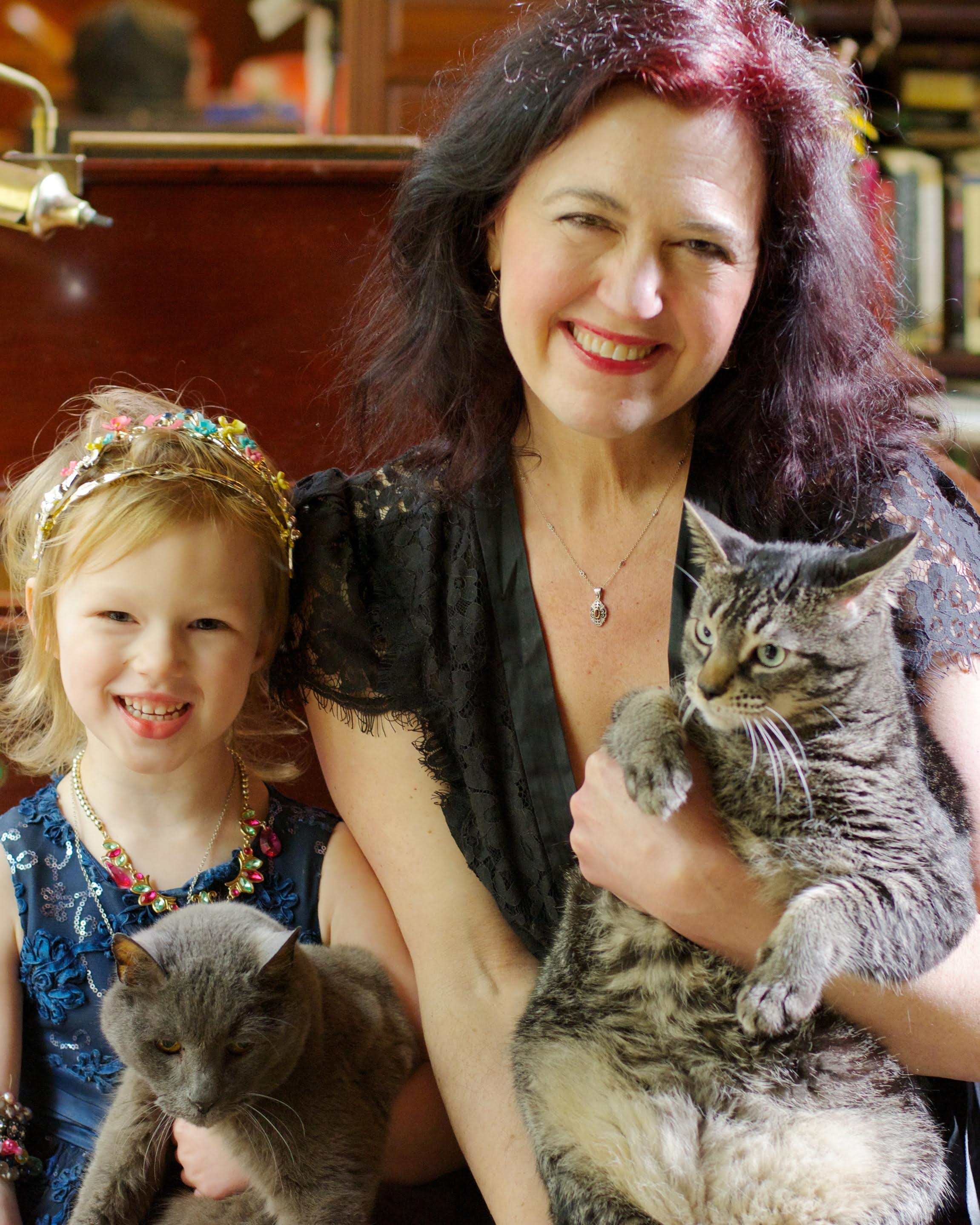 (Photo courtesy of Raphael Coffey.)