Today is a Reading day, so I'm delighted to welcome lovely author and pal Tracy Grant to talk about her newest release, THE MAYFAIR AFFAIR! Tracy will be giving away a digital copy of THE MAYFAIR AFFAIR–platform of your choice–so pop a post in the comments to win. (Please note, comments are on moderation and you will not see yours until I have approved it which I will be doing in batches throughout the day. Please comment only once.) Welcome, Tracy!
THE PERFECT GIRL IS GONE
I've always loved fairytales. The only Disney princesses in my childhood were Snow White, Cinderella, and Aurora (which definitely dates me). I liked all of them, had books and records (dating myself again) with their stories and was particularly attached to my Aurora and Phillip paper dolls. But from a young age I also always liked flawed heroines like Emma Woodhouse in Austen's Emma or Barbara Childe in Heyer's An Infamous Army or villainesses  like Achren in Llyod Alexander's Chronicles of Prydain or Milady de Winter in Dumas's The Three Musketeers. As I said in a post on my own blog, "for one thing (as I noticed as a child) they usually get to wear the best clothes 🙂 (only compare Emma with Fanny Price or Becky Sharp with Amelia or Milady with Constance)." But more seriously, I think it's in large part that they often are characters who break rules and defy conventions." As a child, I liked them because they *did* things instead of waiting around to be rescued. Conventional heroines tend to be too perfect. Which tends also to go with a lack of inner conflict.
When I started writing, my favorite of my heroines tended to be those who pushed convention the most. Until I got to Suzanne Rannoch in my current series. French spy who married her husband to spy on him only to fall in love with him. Tormented by her divided loyalties, but still a realist about the compromises inherent in the life of a spy. Handy with a knife and a pistol. Adept at code breaking. Definitely flawed and conflicted, definitely a rule breaker, and definitely not the sort to wait around to be rescued.
Fast forward to the holiday season of 2013. My daughter Mélanie turned two that December. We went to The Nutcracker, which she loved, and she was starting to appreciate longer stories., I heard a couple of interview on NPR with writers and actors involved in a new Disney movie that was supposed to have heroines outside the traditional mold. It seemed like a good time to take Mélanie to her first movie in a theater. We settled into seats with peppermint hot chocolate, and there was Anna, who is sweet but also human enough to make mistakes and brave enough to try to fix them and who saves herself by committing an act of love instead of being the passive recipient of a true love's kiss. Anna is an interesting heroine in her own right. But she isn't the one who sings that song, the song little girls have been singing on countless playgrounds ever since that December. Apparently Elsa was originally going to be a villain in the mold of Maleficent or Ursula or Snow White's stepmother. Her character evolved as the movie was being made. In fact when "Let It Go" was first written, the song writers weren't sure whether Elsa would be singing it as a heroine or a villainess. But instead of a wicked queen she ended up a Disney princess who is also a tortured heroine, struggling with her powers and her identify, trying to be perfect, facing the fact that she has to be herself.
Mélanie likes both Anna and Elsa. She has Anna and Elsa dolls and plays with them together. For Halloween she wanted to be Anna and wanted me to be Elsa (picture above), but we saw far more Elsas than Annas out trick or treating. The Elsa toys are by far the hardest to find it stock. Mélanie sings all the songs from Frozen but she particularly loves to belt out "Let it Go." "The perfect girl is gone" is a long way from "Someday my prince will come" or "Someday I'll be part of your world" (Ariel is probably Mélanie's other favorite Disney princess). No matter how ubiquitous the song has become, i don't think I'll ever get tired of hearing my daughter sing "Let if Go." Or of hearing it on our CD, or our video, or sung by her singing Elsa doll or her Frozen karaoke microphone…I'd much rather have my daughter strive to be herself than to be perfect. When Mélanie is old enough to read my books, I hope that's lesson she takes from Suzanne Rannoch and the other female characters, including Laura Dudley, governess to the Rannoch children, who is accused of murder in The Mayfair Affair. Not to mention from the heroines in the books of other writers i like an admire, very much including Lady Julia and Deanna's heroines, including Veronica Speedwell, who I am eager to meet!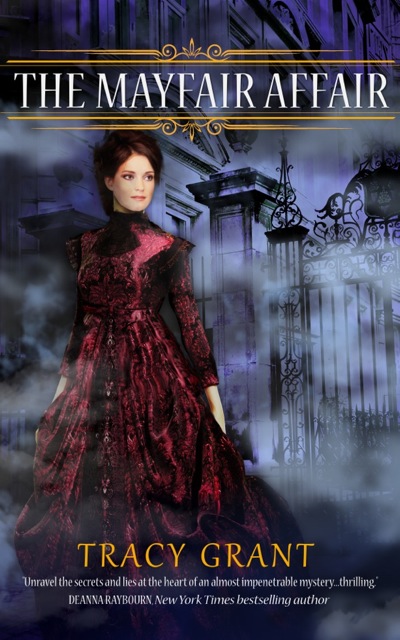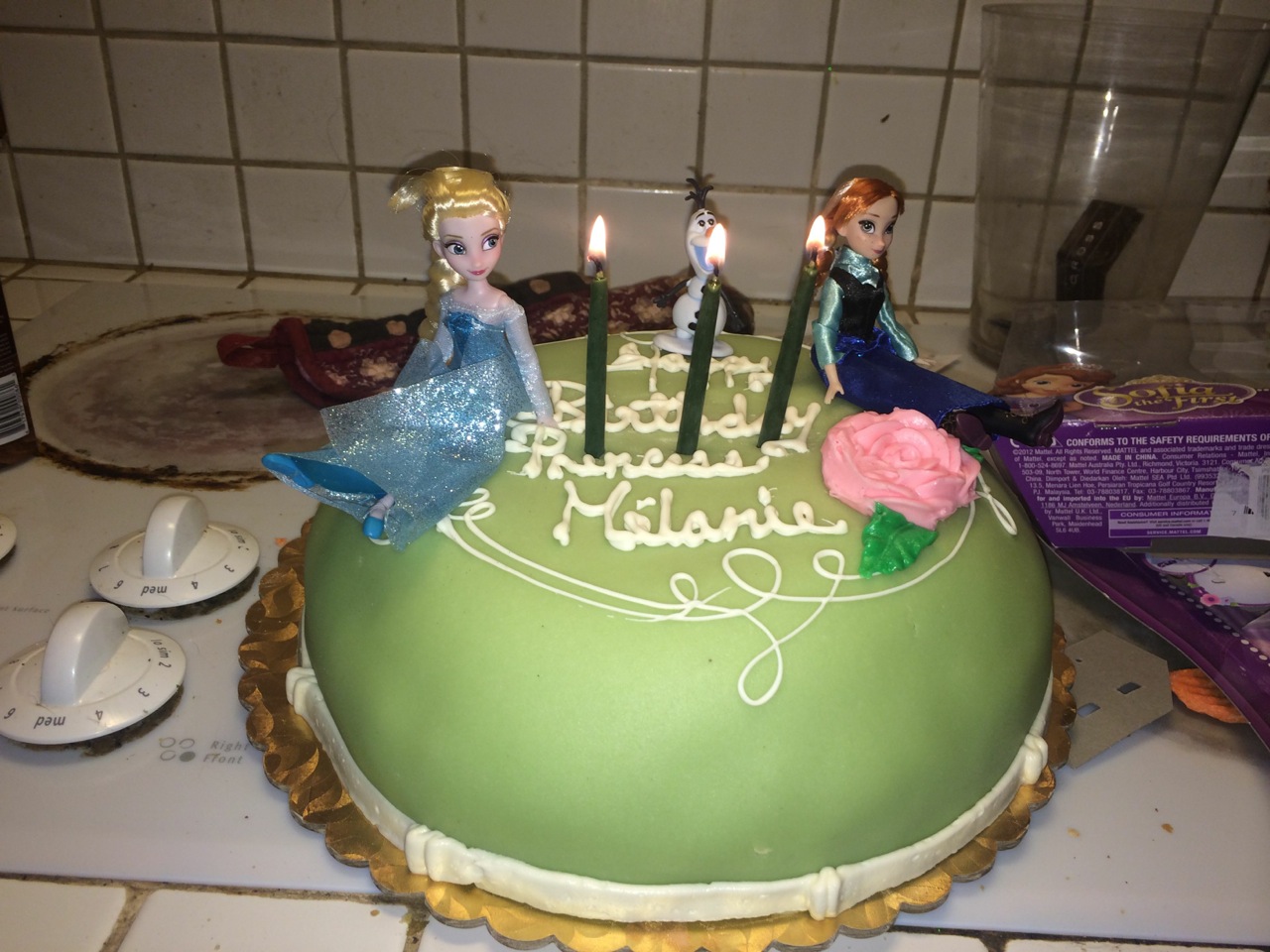 To learn more about Tracy and her exciting world of Regency espionage, visit her website.