In December I am turning the online journal over to guest writers. We are kicking off the month with a piece on holiday films from Rachel.
Best and Worst Made-For-TV Christmas movies
It's that time of year again! From Hallowe'en through Christmas Day Lifetime and Hallmark provide us with the same three Christmas romance plots over and over again. Despite the cheesy synthesized soundtracks, has-been 90s TV stars, precocious child actors and matchmaker Santas– we love them. We love the terrible ex-girlfriends, the heroines named Holly, Ivy or Carol, the single moms who fall for mall Santas, the musically themed plots with En Vogue, Mariah Carey and Drew Lachey and the "This Was So Filmed in Canada in June" snowless backdrops…
And while I rank the worst and best below, remember: There's no such thing as a bad Hallmark or Lifetime Christmas Movie. The bad ones are just cringe-worthily entertaining. So for the love of cheese spike your eggnog and fall down the festive vortex of swirling romantic clichés:
The Best:
The Nine Lives of Christmas: This stars Brandon "I'm a Long Way from My Starring Role in Superman Returns" Routh as Zachary: a firefighter with commitment issues whose life is changed by a homeless cat. Marilee (Kimberly Sustad) is a smart and self-deprecating heroine who works at a pet store by day in order to pay for Vet. school. It's nice for a movie of this ilk to focus on a bright heroine with a slick sense of humour. Marilee and Zach are thrown together—as are their cats— all in the name of Christmas cheer. There is a great mistletoe scene. And, of course, adorable cats.
Window Wonderland: I think part of the reason I like this one is that they actually spent a bit of their limited budget on a soundtrack with actual songs that are not just a re-hashed keyboard-clanged Jingle Bells. Also, I love the heroine's haircut. I really like the chemistry between two window dressers at a large NYC (though clearly filmed in Toronto) department store and it makes me want to be a window dresser. But just at Christmas.
Bonus Celeb: One of the Judd sisters
Stealing Christmas: This one doesn't make the rotation as often as anything in which Candace Cameron Bure it an executive forced to close down a ski chalet, but it's a kind of classic. Tony Danza plays Jack, a burglar on the run who takes a job as a Santa in a small-town nursery. He bides his time while planning a Christmas Eve bank job all the while falling for nursery owner Sarah (Lea Thompson) and her troubled daughter Noelle. A great tale of redemption, it has an undercurrent of sadness unique to the usual Hallmark fare. And, true-to-life, not everything wraps up with a neat little bow.
A Very Merry Mix-Up: The closest comparison is While You Were Sleeping and they do a pretty good job of using the 80 minutes they have (after commercials) to create a convincing love story between two strangers. Alice is on her way to meet her fiance's family for the first time when a major mix-up sends her to the wrong house, a welcoming family and a charming carpenter named Matt. This one gives me the warm fuzzies.
Trading Christmas. There's now a holiday movie house-swap sub-genre and this is the strongest so far. Based on the Debbie Macomber novel of the same name, it has strangers spending the holidays together and slowly falling in love. My favourite thread finds Charles, a Christmas-hating Boston author spending the holidays in South Woodbourne, Washington at a farmhouse where he can hopefully overcome his writer's block. Throw in perky Faith, an event planner with nowhere to go and no bus to take her there, and his quiet Christmas gets a lot more interesting. Most of my love for this is due to Tom Cavanaugh, his gorgeous blue eyes and dimples, his scholarly glasses and his attempt at a Boston accent.
Bonus Celeb: Gil Bellows
The Worst (but still wildly entertaining)
The March Sisters at Christmas: I hate this movie so much I can't even think straight. This is a modern version of Little Women with Marmie off in Afghanistan and the March Sisters wanting to keep Orchard House alive by renovating it.. But they spend absolutely NONE of the movie doing ANYTHING. They just shop for tools and paint. Anyone who loves Little Women will loathe this. It is laughably bad. The guys are terrible. The Laurie counterpart is creating a Santa countdown app, the Prof. Bhaer counterpart is a snobby publisher. I just cannot handle it. The worst, though, is Jo. The most despicable, flighty, unnerving incarnation of a classic heroine ever. It's a trainwreck.
Angels and Ornaments: What if your long-dead grandfather came back as a ghost to help you hook up with the owner of the music store you work at? All while you want to land the Christmas Eve solo even though it's clear to the audience you are a terrible singer.
Bonus Celeb: actress who played Will's conniving and fake-pregnant wife on Glee
Christmas Magic: There's a built-in drinking game for this one! Every time she stands in front of a New York City looking green screen take a swig of (hopefully) spiked cider. Carrie was a successful NY event planner but then she died. Now, she is an angel waiting to cross to the afterlife. With angel Henry as her guide, she is to perform one Christmassy task of goodwill: help a widowed restaurant owner and his daughter to find the spirit of Christmas again. This plot is preposterous, even for a Christmas movie, and when the widowed father she falls for ends up dating her arch-nemesis (well, former arch-nemesis, I suppose, because she's dead) I snort mulled wine up my nose. If you do watch this, be prepared for a terrible song sung to a comatose Carrie on a tiny piano.
Holly's Holiday: a mannequin comes to life and Holly dates him. She even goes to dinner with his mannequin family. Will Holly find happiness with a mannequin or with a cute graphic designer who wants her for his own? People write this stuff. And get paid for it. We are all working in the wrong jobs.
Holiday High School Reunion (also known as Christmas Crush): Georgia is excited to go back to her high school Christmas reunion so she can hang out with her glee-club cheerleader girls, show the world what a great designer she is becoming and rekindle the romance with the football player who cheated with her on prom. Most of this film is set at high school with bad musical numbers (plural. There is more than one bad musical number. Georgia's pitchy O Holy Night will suck the spirit out of anyone), montages and flashbacks and really wooden characters.
Bonus Celeb: guy who played Lindsay Lohan's high school crush in Mean Girls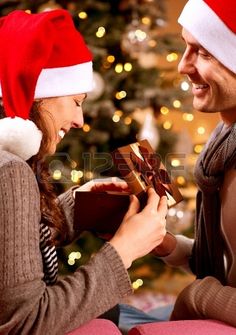 Rachel McMillan's dream job is to write Hallmark Christmas movies. Her Edwardian-set mystery series featuring two bowler hat sporting, trouser-wearing lady detectives kicks off today with A Singular and Whimsical Problem: A Christmas Prequel Novella available at all major online retailers, including Amazon. You can visit Rachel here: