For the second year in a row, I am turning over the blog to guest posters for the month of December. And for the second year in a row, we've had a great response–thirty-three requests for spots! For the next month you'll be hearing from writers, editors, and other pros on a variety of topics. I always let the guest writers choose their own subject and give them carte blanche while they're here. There are no limitations on topic or language, and this time we've got everything from favorite words to sexsomnia! Since I will be hunkered down doing revisions on the first of my new books for NAL/Penguin, I am turning comments off for the month. Most posters will include links to their own sites if you want to follow up with them. So, I wish you all the best of holiday seasons–peace, prosperity, good health, and a fabulous start to 2015. See you in the new year!
Today we welcome Blythe Gifford.
A Medieval Christmas?  Crazier than you might think
Although I've never written a "Christmas book," I've explored the season more than once.  (For the list, see the end of this blog.)  After many years of researching medieval and early Tudor Yuletide celebrations, I have concluded that our ancestors were as schizophrenic about the season as we are.
On one hand, it was a religious age, and a religious holiday.  Before Christmas, Advent was a time of prayer and fasting, though to be honest, a medieval fast was not the absence of all food and drink, and the Advent fast was not as severe as that for Lent.  Meat, fowl, butter, and cheese might be prohibited, but seafood and eggs were not.  And even then, the cooks of the court could produce wondrous meals with fish.
Christmas Day required attendance at three masses:  the Angel's Mass, at midnight, the Shepherd's Mass, at dawn, and the midday mass on Christmas Day, after which, finally, the Christmas feast could begin.  (You can imagine how tired and hungry people were by then!)
Once the feasting started, however, the extravagance of food, drink, and dress in the royal household knew few bounds.  (Sound familiar?)  The amount of money spent at the English court at this time of year must have been extraordinary.  Each year, a special set of matching clothes, or livery, was created for the royal family, their friends, and staff.  And when the King of France was held hostage in England, the king of England gifted him with a matching livery suit of his own, lined with ermine (white, unspotted fur) from more than 1,700 weasels!
At this time of year, the world was turned upside down and people were allowed, actually encouraged to go a bit crazy.  In the court of Scotland, which allied with French traditions, the season was sometimes referred to as the Fetes de Fous, or Feasts of Fools.  They also called the "Daft Days."
This "all bets are off" atmosphere allowed the meek to reign over the mighty, at least for a brief moment.  For example, in many households, a Lord of Misrule would be selected, sometimes the household fool, and treated with all the pomp and deference of a king.  This "lord" was expected to give outrageous (and amusing) orders to those gathered in the house or the court to celebrate and all were bound to obey.
A similar tradition in England and France was that of the Boy Bishop.  A boy, usually one from the church choir school, was picked to be "elevated" to the status of bishop for a short period of time, anywhere from a day to three weeks.  Sacrilegious as it seems, the "Boy Bishop" was actually treated as if he had all the powers of the office, up to and including being able to perform a "marriage ceremony."  (They did, apparently, draw the line at allowing him to perform the mass.)
While there were professional minstrels, jugglers, and fools at this time, people still had to create much of their own entertainment.  One way to do that was to create a disguising, or an elaborate, costumed pageant.  This was a regular fixture at the English court and presented by members of the court, not by professional entertainers.  Though not restricted to Christmas, the presentations became especially elaborate at this time.  Edward III of England was a great fan and he, as well as his successors, often dressed up and joined the fun.  Far from being reminders of the Christmas story, these performances were extremely secular.  There are reports of the king himself costumed as a rowdy monk and another year, as a bird, complete with a cape of real feathers!
We have detailed records of some of the costumes he ordered and it's easy to envision how spectacular the pageants must have been.  In 1347, for example, the costume list included fourteen of each of the following:
masks with women's faces
masks with the faces of bearded men
masks with the silver faces of angels
painted cloaks
dragons' heads
pheasant heads
pairs of wings for these heads
tunics painted with the eyes of pheasants' wings
swans' heads
pairs of wings for the swans
painted linen tunics
tunics painted with stars
So next time you complain about the way our modern holiday, remember that extravagant display and irreligious amusements are not Twentieth Century phenomenon, but the traditions of medieval kings!
For a closer look at Christmases past, here are the Christmas settings in my books.
THE HARLOT'S DAUGHTER opens at Christmastime in the court of Richard II of England in 1386.
IN THE MASTER'S BED features a peek at a medieval University during the Christmas break.  (Yes, they had a Christmas holiday, too.  It was a month long, to give students time to travel home and come back.)
CAPTIVE OF THE BORDER LORD is set in part at the Christmas court of James V of Scotland in 1528-29.
My upcoming release, WHISPERS AT COURT, (June 2015) is set in the court of Edward III in 1363 when the season was celebrated with the French hostages being held for ransom.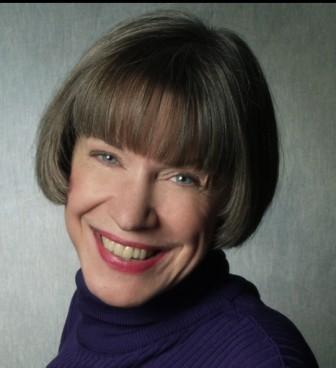 You can find Blythe Gifford at:
www.facebook.com/BlytheGifford
Cover Art used by arrangement with Harlequin Enterprises Limited.  All rights reserved. ®and T are trademarks of Harlequin Enterprises Limited and/or its affiliated companies, used under license. Copyright 2007
Author Photo by Jennifer Girard