Today's post is dedicated to my darling pal, Lauren Willig, and her new release, THE ASHFORD AFFAIR, out April 1! For those of you who have been eagerly awaiting A SPEAR OF SUMMER GRASS, you'll be delighted to know that Lauren's book is also set in Africa in the 1920s. How did we figure out we were writing in the same place at the same time? I'll let Lauren tell you: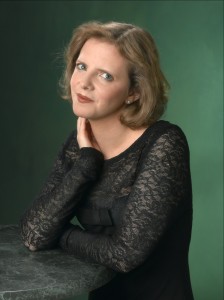 In the past, Deanna and I have joked about being alternative versions of the same person (she's the taller, snazzier version), but never have I felt this so keenly as two years ago this spring, when we were sitting in the Lounge of the Yale Club, refreshing ourselves with glasses of prosecco after a grueling day of signing books. 
 (I'd like to claim that my life is like this all the time, but usually it's more about sheep-printed pajama pants, spilled caffeine, and days of forgetting to put in my contact lenses.) 
 Deanna had mentioned something about researching British East Africa.  I was about two months into researching a book set in Kenya, so I asked, "Are you bringing Lady Julia to Africa?"
 "No," said Deanna.  "This one's totally different.  1920s."
 "Wait," I said.  "Happy Valley?"  My budding book was set in 1920s England and Africa, among the Happy Valley crowd.  "I'm writing one set there in 1926."
 Deanna leaned forward.  "Do you have a character named Dodo?"
 In fact, I did.  We both did.  Once we'd mopped up the spilled bubbly and ordered another round, we'd determined that we were writing about exactly the same world (two years apart), peopled with exactly the same sort of people—in fact, I wouldn't be surprised if my anti-heroine were buddies with Deanna's heroine.  We spent the next hour or so happily exchanging stories and sources.
 What are the odds?
 I owe Deanna a huge debt of gratitude for her generous sharing of sources—and, of course, for giving me an excuse to drink bubbly in the middle of the day.  Given the sort of people we were writing about, that counts as research, right?
She's not joking, chickens–that's EXACTLY how it went down, drinking bubbly at the Yale Club and comparing notes on scandalous folks. It was a moment of purest serendipity, and it confirmed for both of us that we had hit on a perfect setting!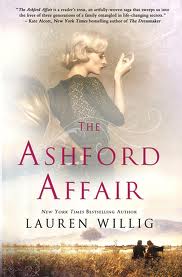 Here's a taste of THE ASHFORD AFFAIR: From the NYT bestselling Pink Carnation author comes a new novel that is by turns epic and intimate, transporting and page-turning – spanning from WWI England to present day New York….
As a lawyer in a large Manhattan firm, just shy of making partner, Clementine Evans has finally achieved almost everything she's been working towards – but now she's not sure it's enough. Her long hours have led to a broken engagement and, suddenly single at thirty-four, she feels her messy life crumbling around her. But when the family gathers for her grandmother Addie's ninety-ninth birthday, a relative lets slip hints about a long-buried family secret, leading Clemmie on a journey into the past that could change everything…
Growing up at Ashford Park in the heyday of Edwardian society, Addie has never quite belonged. When her parents passed away, she was taken into the grand English house by her aristocratic aunt and uncle, and raised side-by-side with her beautiful and outgoing cousin, Bea. Though they are as different as night and day, Addie and Bea are closer than sisters, through relationships and challenges, and a war that changes the face of Europe irrevocably. But what happens when something finally comes along that can't be shared? When the love of sisterhood is tested by a bond that's even stronger?
From the inner circles of British society to the skyscrapers of Manhattan and the red-dirt hills of Kenya, the never-told secrets of a woman and a family unfurl…
Doesn't that sound delicious? And I can swear that it is because I was lucky enough to read it hot off Lauren's printer! If you'd like to read a full excerpt, drop by Lauren's site.
Big thanks to Lauren for dropping by and bouquets of good wishes for a fabulous launch on April 1! (And if you'd like to see Lauren and I in action together, make plans to be at the Mysterious Bookshop in NYC on June 4, 6-8pm for a discussion and signing. Details on the Tours page!)