We've got guest authors a go-go here this month, and today Kelly is talking about her newest release. Housekeeping note: if you'd like to check out the sites Kelly provided at the end of her post, just cut and paste.

Funny story. When Deanna emailed us the list of what dates all of us were assigned, I noted mine, today, and went on with catching up on some day job things and planning for a writing-filled weekend. I sat down to write this the weekend before my family did Disney for Thanksgiving, and was stumbling over what to write. Should I write about the holidays and traditions? Maybe I should do a Disney travel-log and email it to Deanna as soon as I get home? How about knitting since I'm working on a project for an auction winner. Oh, hey, I could do food because I'm participating in a version of the Great British Bake Off with Carrie Ann Ryan, Zoe Archer, Nico Rosso, Dee Carney, and E from The Bookpushers, and the first challenge is scheduled to happen the weekend before this post goes up. Also, food is a tangential plot point in a few of my novellas and stories that I've rereleased in the three volumes of SWEET HEAT: COLLECTED STORIES. Third volume…wait…what date is my post going live again? :HEADDESK:
Hi!!! My name's Kelly Maher, and I have a new release today! *HUGE* thanks to Deanna for hosting me today 😀 I am so pleased to have released fourteen of my backlist stories ranging in length from short stories to a novel. The third volume which releases today include three novellas of paranormal erotic romance. CIMMEREAN LEAGUE: REVELATIONS is a gritty superhero story. THE MAN FROM H.A.T.H.O.R. has an immortal agent of the Egyptian goddess Hathor romancing an archaeologist who has taken possession of an enchanted piece of papyrus. TERA'S AWAKENING is a futuristic vampire story with the son of the Greek god Hades as the hero. I had so much fun writing all three of them and still clearly remember coming up with scenarios and researching bits of information nearly ten years after writing the first two. The latter two allowed me to pull on bits of my college education as I'd taken courses in both Egyptology and Classical Mythology. In fact, one of the things that stuck with me from my Egyptology course was the poetry found both in papyrus and on some tomb decorations. Here's an excerpt from THE MAN FROM H.A.T.H.O.R. where I took a stab at writing my own:
Shaking off the melancholy, she returned to her task. She was amazed at how quickly the process was going. The pages could have been created a month ago they were so crisp and perfectly preserved. Prepped, she took the tweezers and peeled off the next layer, and froze.
Hieroglyphs took months, even years, to decipher. And you were never sure if you really got it correct. The passage jumped off the page at her, fully formed in her brain.
The man from Hathor waits.
To his binder, her deepest desire he must grant.
Three days has he, nigh to return to Osiris
Shall she want.
His name,
"Akhet-en." She breathed. Why the name flashed into her mind, she couldn't say, only that it felt right. The piece of the papyri with the name on it was missing, but she knew his would have been there.
Thunder boomed outside and she soon heard the rhythmic beating of rain on the roof. She hadn't thought thunderstorms were due, but then she hadn't actually listened to a weather report in at least a week.
She peeled off the next leaf.
Her perfumed thighs beckon me,
Her breasts fill the cup of my hand like fine apples,
Within her body, the route to the heavens.
Only she comforts me in distress,
This gift from the great goddess, Hathor,
I praise her with my woman.
In war I dream of her lying with me,
Comforting me with the pleasures she gives,
My soul bonded to hers.
The vision of a man, muscles heavy from war, cuffs of gold banding his biceps, his jet-black hair braided back, features sharp like a hawk, filled her mind. Eloisa drew in a shuddered breath. Heat coursed through her system. Looking down, she saw her nipples had beaded against her thin tee shirt. She crossed her legs and felt the slick glide of juices in her core.
Good god, she was aroused. She blinked. This was not the first time she'd read the erotic poetry many ancient Egyptians had written. But, she'd just read it. Not translated it. And then the image…
No man looked like that. It was physically impossible. Unless you were on steroids. She laughed. It had been too long since she'd had an orgasm. She must be PMS'ing.

If you're interested in reading more, SWEET HEAT: COLLECTED STORIES, VOLUME 3 is available from:
All Romance eBooks – https://www.allromanceebooks.com/product-sweetheatcollectedstoriesvolume3-1899881-166.html?referrer=50c2a8103cd23
Amazon – http://amzn.to/1FMpGrR
Barnes & Noble – http://www.barnesandnoble.com/w/sweet-heat-kelly-maher/1122739460?ean=2940152748727
Google Play – https://play.google.com/store/books/details/Kelly_Maher_Sweet_Heat?id=4tqkCgAAQBAJ
iBooks – https://itunes.apple.com/us/book/sweet-heat-collected-stories/id1045837561?mt=11
Kobo – http://click.linksynergy.com/fs-bin/click?id=HmCfPchRY6c&subid=&offerid=361251.1&type=10&tmpid=9310&u1=Website&RD_PARM1=https%3A%2F%2Fstore.kobobooks.com%2Fen-us%2Febook%2Fsweet-heat-3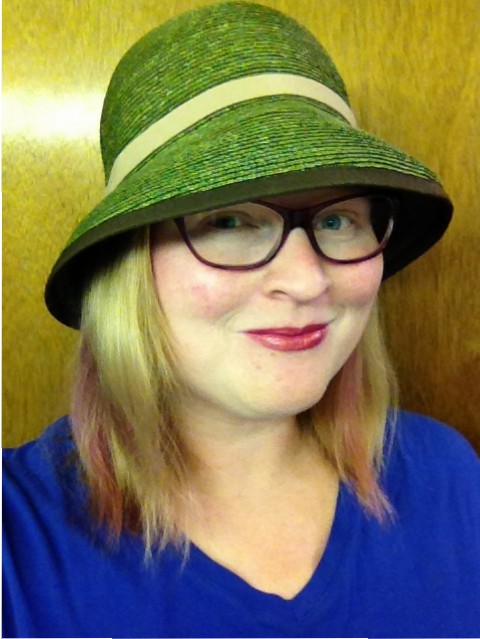 You can also find me in various places on the Internet:
Website – http://www.kellymaher.com
News & Events Newsletter (intermittent) and Monthly Musings Newsletter (monthly) – http://www.kellymaher.com/contact
Twitter – http://www.twitter.com/kmmaher
Facebook – https://www.facebook.com/kelly.maher.167
Instagram – https://www.instagram.com/kellymaherauthor/
Pinterest – https://www.pinterest.com/kellymmaher/