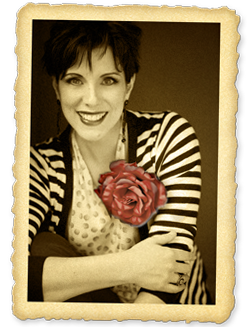 Welcome!
I am so thrilled to welcome readers to my little corner of the Internet. Here you will find everything you want to know about my published books and other upcoming projects. You can sign up for newsletters, peruse the photos, visit my blog, watch videos, and check the Tour page for scheduled appearances. Meanwhile, for answers to your most pressing questions, be sure to check the FAQ page.
On the Books page, you will find information about each installment of the bestselling Lady Julia Grey series featuring Victorian sleuth Lady Julia and her enigmatic partner, private enquiry agent Nicholas Brisbane. The Lady Julia series has been nominated for five RITA Awards, an Agatha Award, and numerous Dilys Wynn, Last Laugh, Daphne du Maurier, and Romantic Times Reviewers' Choice Awards. The first book in the series, Silent in the Grave, won the 2008 RITA for Best Novel with Strong Romantic Elements, while the fifth adventure, The Dark Enquiry, was a New York Times bestseller.
Also featured on the Books page are my stand alone novels, The Dead Travel Fast—a Gothic adventure in Victorian Transylvania, and A Spear of Summer Grass (May 2013). Set in British East Africa in 1923, A Spear of Summer Grass follows the exploits of disgraced flapper Delilah Drummond as she journeys to Africa to escape her scandalous past. And don't miss the latest of the stand alones, City of Jasmine, a tale of epic adventure as aviatrix Evangeline Starke ventures to Damascus in 1920 to discover why her late husband Gabriel has apparently risen from the dead...
My books travel from Victorian London to the foothills of the Himalayas, from Yorkshire moors to the plains of Africa—and I'm so happy you're traveling with me.